Utilizing Home Based Employment for a Return to Work Strategy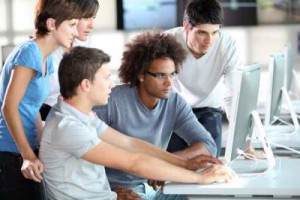 Utilizing home-based employment as a return to work strategy for injured and disabled workers is part of a growing national phenomenon. Telework has been acknowledged as a watershed resource for disabled persons to successfully return to work, as well as an untapped talent pool for employers. Telework, or telecommuting, allows individuals to work for a given company regardless of where they live, eliminating a daily commute that could require driving a car or taking public transportation. Home-based work also makes it easier to manage doctor appointments, medication schedules, and other health needs.
The United States government, municipalities, and many companies support full or part-time telecommuting not only as a positive motivator for employees but for the added company security, creating redundant systems, and the ecological benefits of reducing traffic and congestion. Studies have shown that productivity actually increases when employees are permitted to work from home. Employers can also see cost savings from hiring telework employees, reducing the overhead needed to maintain a workforce in a centralized building. Employees can appreciate the flexibility of a work from home job and the increased time they can spend with their families, while still earning a valuable paycheck.
More than 20,000,000 Americans now work from home some or all of the time, and more companies are expected to offer telecommute positions in the coming years. Many types of jobs are well suited to telework; for example, customer service, data entry, transcription, and writing and editing are just a few positions that can easily be done remotely.
Please click on "Links" to connect to a list of resources and research that detail the extensive growth and viability of home-based employment opportunities for a positive return to work strategy that can be effectively implemented.